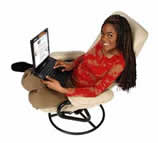 The Association of Chartered Certified Accountants is an independent professional body of Chartered Accountants in the U.K. It was founded in 1904 and is the largest to operate on an international basis. It awards its own qualification after successful completion of the ACCA examinations and three years of practical experience.

Course Objectives
ACCA is not only about accounting. You will also develop a range of skills and knowledge in finance, taxation, audit, management, law, and banking.
The financial and technical experience you will gain en route to the ACCA qualification ensures that you can work anywhere within and outside Nigeria. Once qualified, there are no limits.
Course Duration
The course duration depends upon your background and hard work. If you are a University graduate, you are entitled to exemptions from the examinations and the average period is usually 1-2 years.
If you are a high school graduate, the average completion period is usually 2-3 years. You will need to complete 14 papers in total. A maximum of nine papers in the fundamentals level are available for exemption.
Earn a B.Sc from Oxford Brookes University (UK) while Studying for ACCA
ACCA provides students with the opportunity to obtain a B.Sc Honours in Applied Accounting while studying for the ACCA qualification.
This valuable initiative enables students to obtain a B.Sc Honours degree in Applied Accounting upon successful completion of the fundamental papers of the ACCA examinations plus a research and analysis project and key skills statement, which is submitted to the University for assessment.