Are you preparing for your CFA® exam and in need of the CFA® approved calculator, then contact us to buy one in Nigeria.
We have the Texas Instruments BA II Plus Professional Financial Calculator in stock.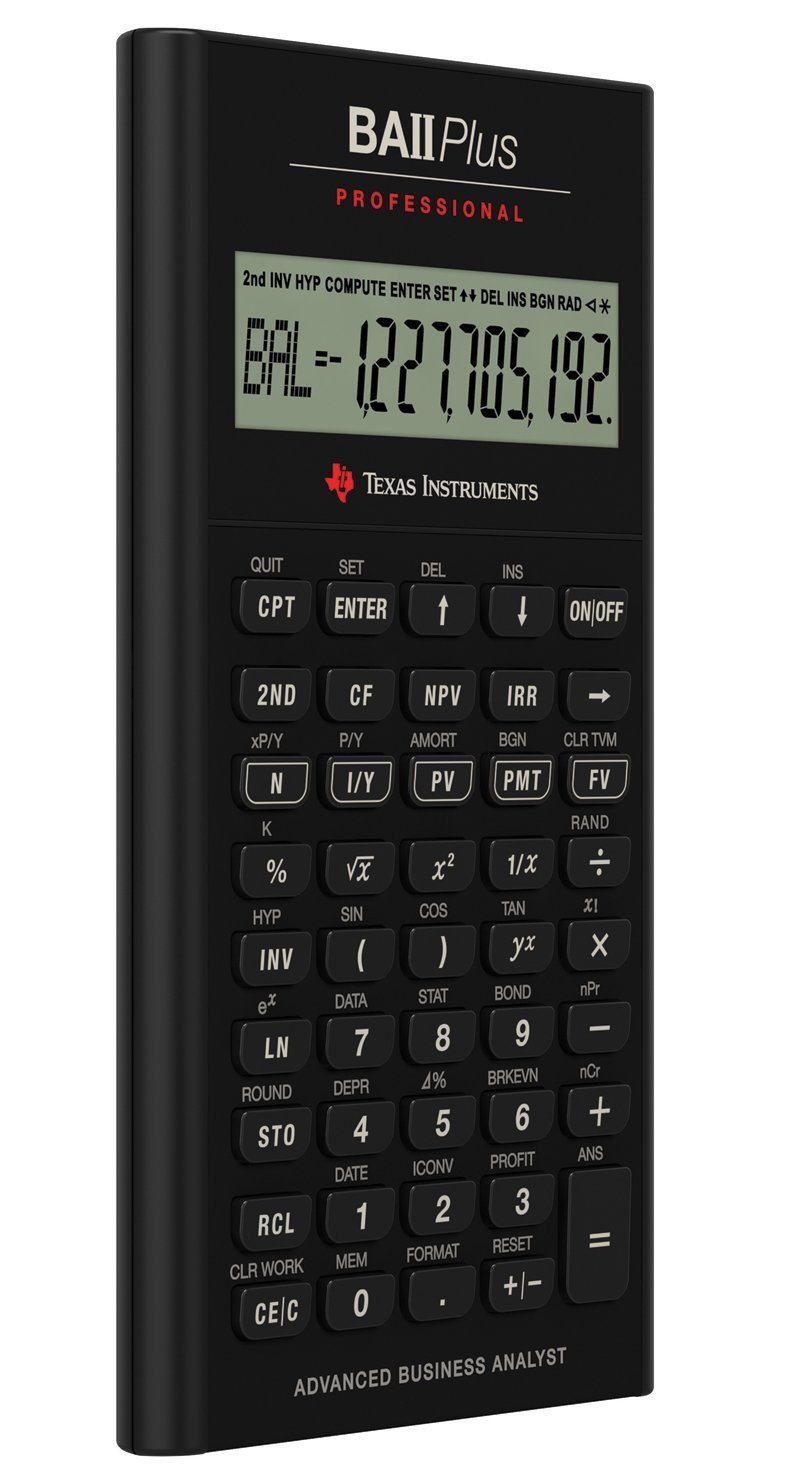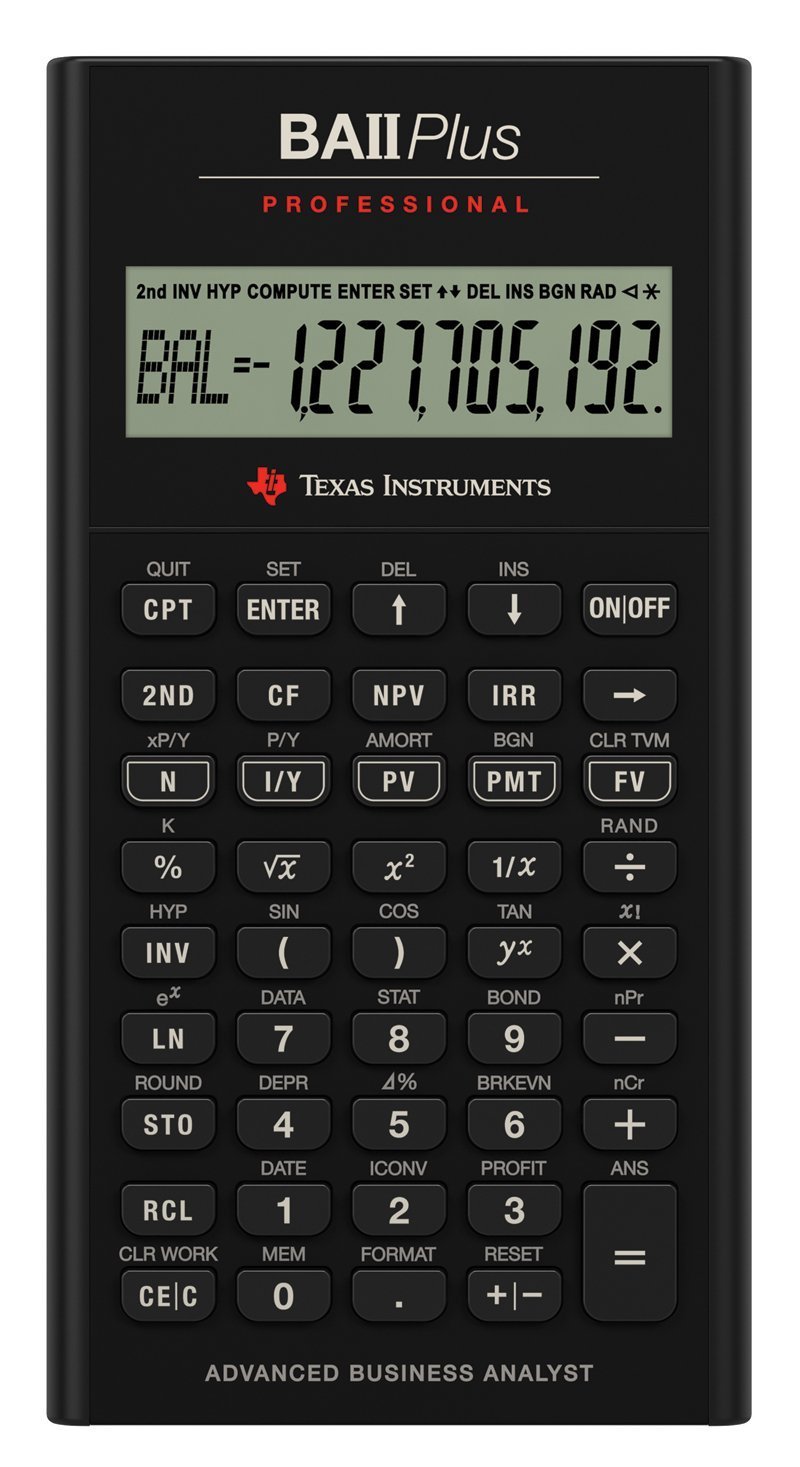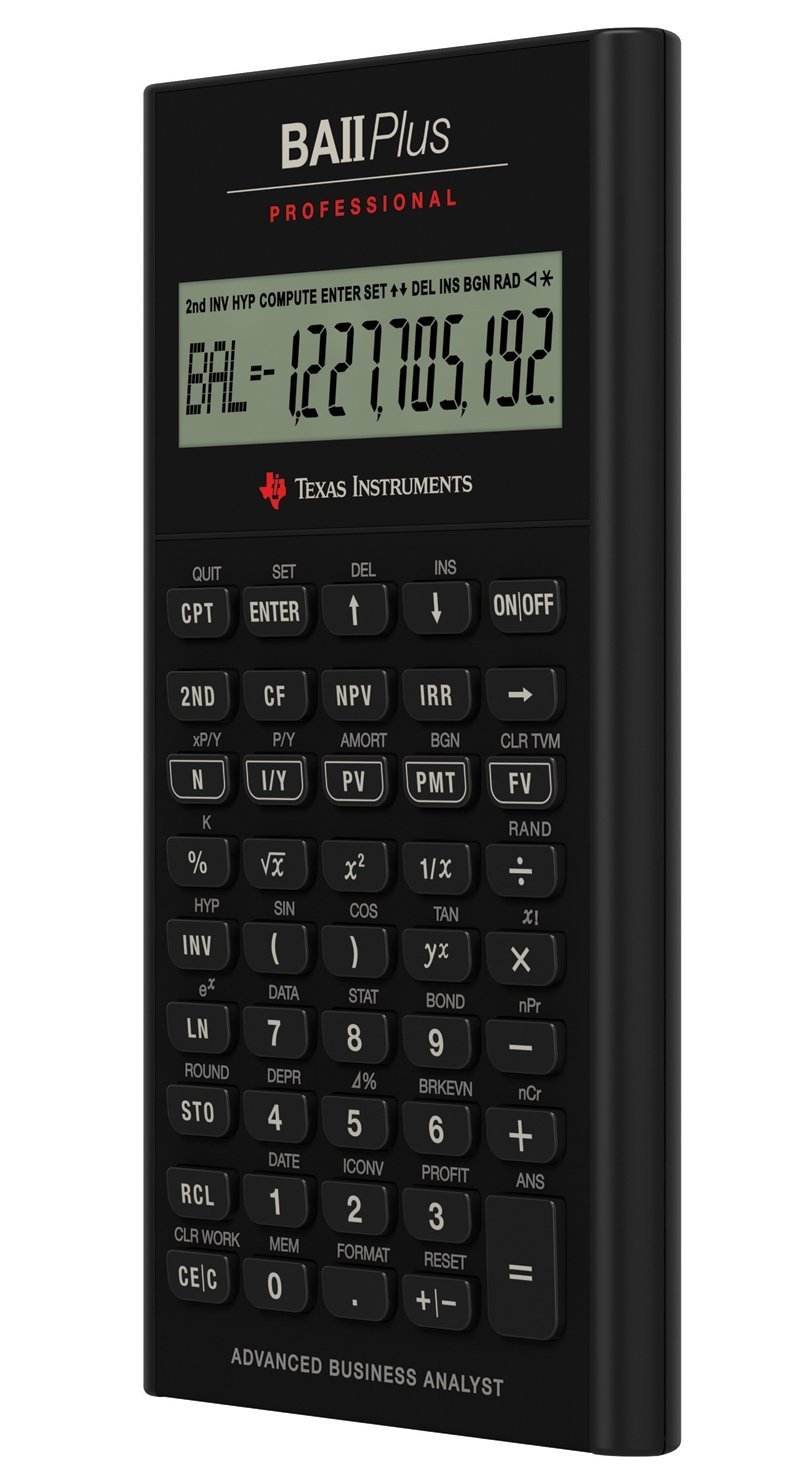 Here is a list of it's features:
The best-selling financial calculator from Texas Instruments just got better! In addition to standard capabilities such as time-value-of-money, accrued interest, amortization, cost-sell-margin, and depreciation.
The Texas Instruments BA II PLUS PROFESSIONAL features even more time-saving calculations to make short work of complex equations. It's ideal for finance, accounting, economics, investment, statistics, and other business classes, as well as on the Chartered Financial Analyst® (CFA®) exam.
The Texas Instruments BA II PLUS PROFESSIONAL also includes:
Solves time-value-of-money calculations such as annuities, mortgages, leases, savings, and more.

Generates amortization schedules

Performs cash-flow analysis for up to 32 uneven cash flows with up to 4-digit frequencies; computes NPV and IRR

Net Future Value (NFV)

Modified Internal Rate of Return (MIRR)

Modified Duration

Payback and Discounted Payback

Choose from 2 day-count methods (actual/actual or 30/360) to calculate bond price or yield to maturity or to call

4 methods for calculating depreciation, book value, and remaining depreciable amount: SL, SYD, DB, DB with SL cross-over

Depreciation Schedules

Bond prices and yield to call or maturity

Prompted display guides you through financial calculations showing current variable and label

BGN/END payment setting

Partial years

10 user memories

10-digit display

List-based one- and two-variable statistics with four regression options: linear, logarithmic, exponential and power

Math functions include trigonometric calculations, natural logarithms, and powers

One lithium 2032 battery included

APD™ (Automatic Power Down) conserves power





Cost: #70,000

(Delivery cost within Lagos will be calculated base on location)

For outside Lagos (#3500 and above) shipping cost depends on states.

The Texas BA II PLUS PROFESSIONAL are approved for use on the following professional exams:

Chartered Financial Analyst® (CFA®) exam

GARP® Financial Risk Manager® (FRM®) exam

Certified Management Accountant® (CMA®)


You can call our support line for purchase.
+2348080016941, +2348051649248, +2348099614641, +2348023306865
View tutorial on how to use the Texas instrument BA II Plus Professional Calculator
Or you can email us for more details.
This email address is being protected from spambots. You need JavaScript enabled to view it.